Raqabat Umm Ejel Hike at Wadi Rum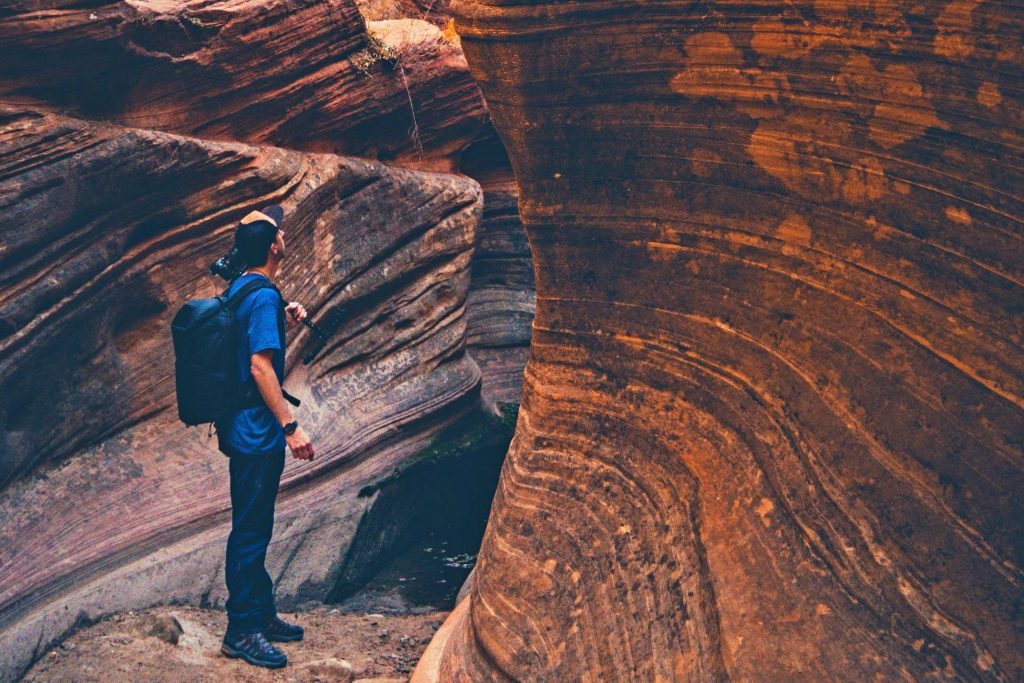 Experience our intriguing Raqabat Umm Ejel scramble at Wadi Rum as we take a thrilling hike through the heart of the Wadi Rum Protected Area.
Set up to be fascinated as you explore the depths of this ancient desert terrain, where time stops and nature's beauties unveil themselves with each step.
We will collect you up from your hotel and transport you to Wadi Rum, where you will embark on the less used route through Raqabat Umm Ejil. As you travel this unforgiving environment, feel the raw power of the elements and the untamed beauty that surrounds you. Allow the desert air to lead you as you take in the ever-changing colors of the towering rock formations, their majestic presence evoking awe in your heart.
Accept the seduction of Siq Alqusair, a tiny canyon beckoning you to discover its hidden gems. Allow the dance of light and shadow to captivate your senses as the sun's golden rays trickle through the small cracks, creating a magnificent environment. Travel the meandering road with reverence, immersing yourself in the ancient legends engraved into the canyon walls' very fabric. Feel the weight of history on your shoulders as you tread in the footsteps of those who came before you.
Continue making your way to Umm Rashid, a tranquil refuge tucked among the rocky beauty of Wadi Rum. Allow the tranquility of this paradise to wash over you while you relax and revitalize, surrounded by nature's peaceful symphony. Let the profound solitude of the desert stir up your spirit and awaken the deepest parts of yourself by pausing for a moment to contemplate.
Relax and enjoy the natural splendor that unfolds before your eyes as you traverse the 1.4-mile Raqabat Canyon trail. Admire the complicated shapes carved by time and weather, each one a testament to nature's workforce. Allow the old rocks to speak to you as you pass by, revealing the interesting past carved in their very essence.
Soak yourself in Wadi Rum Protected Area's ethereal magnificence, where every move reveals a new vision of magnificent glory. Feel the earth beneath your feet, which will ground you in the present moment and forge a strong connection with the land. Allow the desert stillness to surround you, releasing your thoughts and exposing your senses to the profound beauty found in solitude.
Join us at Via Jordan Travel & Tours for a life-changing Full Day Hike in Raqabat Canyon, where nature's majesty and the spirit of adventure collide to create a memorable experience. Allow our knowledgeable guides to accompany you on a voyage of discovery through rocky landscapes and old legends that weave together to form a tapestry of magic. Surrender to Wadi Rum's appeal, where the timeless splendor of the desert awaits to be explored.
Wadi Rum Visitor center, Seven Pillars of Wisdom, Lawrence Springs, Al Khazali Canyon Lawrence's House and Natural Rock Bridges, Raqabat Umm Ejil canyon, Siq Alqusair, Umm Rashid
Pickup from any place in Jordan and drop off.

Transfers by air-conditioned vehicle.

English-speaking guide.

Entrance fees to the sites.

Bedouin lunch.
The program does not include:
Personal travel Insurance expenses.

Tips / gratuities.

Government tax, Value Added Tax (VAT), or compulsory charges introduced after publication.

Optional excursions and activities (are subject to availability).

Any beverages with meals, unless mentioned and upon request.

Carriages and camel rides.

Extra costs due to unanticipated changes in the itinerary for reasons beyond our control.

Any other items not listed in the "includes".
Optional activities are subject to availability.

Optional private or onsite local guides.

Guides in languages other than English are available upon request and subject to availability.

Optional special private vehicles are available upon request
The itinerary may change due to unanticipated circumstances, factors beyond our control, or at the guide's discretion.
The time frame for this tour is approximate and subject to change according to the client's preference.

The tour itinerary is subject to change due to factors beyond our control and event of unforeseen circumstances or at the guide's discretion.

In the event of an increase in fuel prices, Via Jordan Travel & Tours reserves the right to raise the prices for its services without prior notice.

Optional excursions and activities are subject to availability.

Optional special private vehicles available upon request.

Copies of your passports are required in advance to issue port permits (if needed).

You need to take your passport or a good quality photocopy of it with you.

Reservations made less than 20 working days before the start of the service may be subject to change.

Your booking is confirmed only upon the provision of 50% prepayment.

Using sufficient amount of sun protection lotion is essential for avoiding sun burn.