An 8-Day Romantic Journey to the Dead Sea, Petra, Wadi Rum, and Aqaba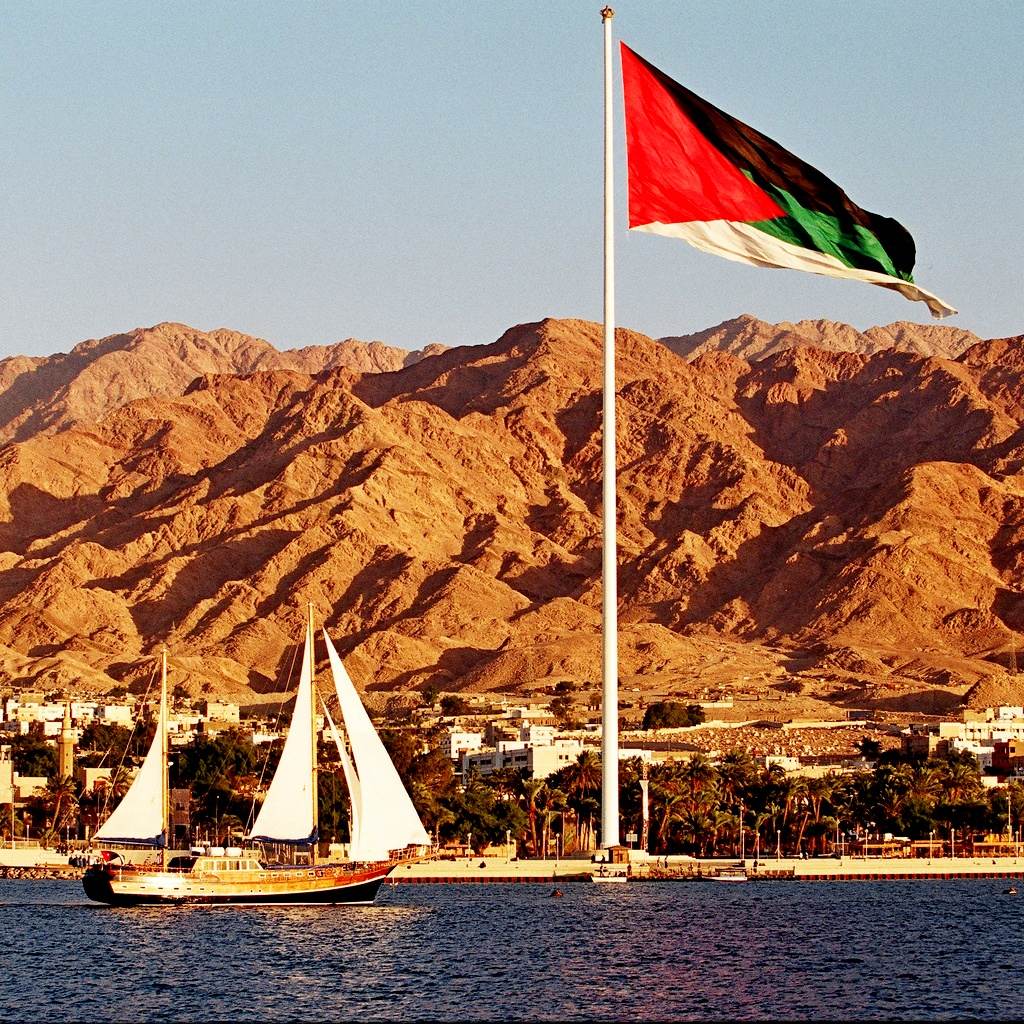 Day 1: Arrival at the airport – Dead Sea Retreat
As you land at Amman Queen Alia International Airport, you will be welcomed to Jordan's wonderful land. Our professional crew will greet and help you before transporting you to the enthralling Dead Sea. Settle into your magnificent hotel and ready to relax in the peace of the Earth's lowest point. As you have an overnight stay, this evening marks the start of an incredible honeymoon.
Day 2: Relaxation and rejuvenation at the Dead Sea
Enjoy the peace and tranquilly of the Dead Sea on a day of total relaxation. Allow the buoyancy to sweep away all your troubles as you immerse yourself in the mineral-rich waters. Enjoy the therapeutic advantages of a mud bath, which will leave your skin radiant and invigorated. Take advantage of this time to relax and make special memories with your loved one.
Day 3: Another Blissful Day at the Dead Sea
Continue your honeymoon vacation at the Dead Sea with another day of delightful solitude. Allow the relaxing ambiance to envelope you as you bask in the sun, swim in the beautiful waters, and just savor the wonderful moments together. As you embrace the unlimited possibilities of this magnificent sanctuary, feel the weight of the world lift off your shoulders.
Day 4: Dead Sea – Petra – Ancient Wonders Revealed
Today, we go on an enthralling journey to Petra, one of the Seven Wonders of the World. Prepare to be amazed as you discover this spectacular city sculpted by the Nabateans into the rose-red mountains. The landmark Treasury, the Roman Theatre, the royal tombs, the Roman Road, the great temple, the temple of the Winged Lion, and the basin are all accessible via the narrow Siq. Allow Petra's ancient mysteries to take you to a world of wonder and mystery. After an exciting day, return to your Wadi Musa hotel for a delicious dinner and an overnight stay.
Day 5: Petra, Wadi Rum, and Aqaba A Beautiful Symphony
Set out on an exciting tour to the enthralling Wadi Rum, portrayed by Lawrence of Arabia. Explore the magical scenery, passing through the mythical Seven Pillars of Wisdom, Lawrence Springs, the Al Khazali Canyon, and old inscriptions left by ancient civilizations. Climb one of the beautiful sand dunes for panoramic views. We'll next go to the bustling city of Aqaba, where you'll have a fantastic meal and spend a romantic overnight stay.
Day 6: Aqaba – Free Day
Enjoy a day in Aqaba that is entirely personalized to your preferences. Dive or snorkel among beautiful coral reefs, sunbathe on immaculate sandy beaches, or take a glass-bottom boat ride to see the fascinating aquatic life. Allow the Red Sea to serve as the background for your romantic adventures, generating memories that will last a lifetime. Enjoy the opportunity to create your ideal day before returning to your Aqaba hotel for a relaxing evening stay.
Day 7: Aqaba – Amman – Enjoy the Last Day
As your voyage draws to a close, spend your remaining time in Aqaba soaking up the aura of romance and tranquilly. Later, we'll bring you to Amman, Jordan's dynamic capital, where you may spend additional time together. Enjoy a romantic meal and an overnight stay at your hotel as you reflect on your unforgettable honeymoon.
Day 8: Departure from Amman – Goodbye to a Dream
We'll drive you to Amman Queen Alia Airport for your flight as your fantastic honeymoon comes to a close. Bid farewell to Jordan's enthralling delights, bringing with you cherished memories of an unforgettable honeymoon filled with love, adventure, and unsurpassed beauty.
Enjoy an 8-day honeymoon tour through the fascinating landscapes of the Dead Sea, Petra, Wadi Rum, and Aqaba. Allow Jordan's natural and ancient beauties to serve as the background for your romantic getaway. Surrender to the fascination of this magnificent region, making memories that will last a lifetime.
Amman, Amman Exploration, History, Fortresses, Dead Sea, Madaba, Nebo, Karak, Petra, Wadi Rum, Aqaba, Wadi Rum, Petra visitor center, The Siq, The Treasury, Facades Streets, The Theater, The Royal Tombs, Petra Church, The City Centre, Roman Road, Petra Basin.
Pickup from any place in Jordan and drop off.

Transfers by air-conditioned vehicle.

English-speaking guide.

Entrance fees to the sites.

Meals.

8 – night accommodation 
The program does not include:
Personal travel Insurance expenses.

Tips / gratuities.

Government tax, Value Added Tax (VAT), or compulsory charges introduced after publication.

Optional excursions and activities (are subject to availability).

Any beverages with meals, unless mentioned and upon request.

Carriages and camel rides.

Extra costs due to unanticipated changes in the itinerary for reasons beyond our control.

Any other items not listed in the "includes".
Optional activities are subject to availability.

Optional private or onsite local guides.

Guides in languages other than English are available upon request and subject to availability.

Optional special private vehicles are available upon request
The itinerary may change due to unanticipated circumstances, factors beyond our control, or at the guide's discretion.
The time frame for this tour is approximate and subject to change according to the client's preference.

The tour itinerary is subject to change due to factors beyond our control and event of unforeseen circumstances or at the guide's discretion.

In the event of an increase in fuel prices, Via Jordan Travel & Tours reserves the right to raise the prices for its services without prior notice.

Optional excursions and activities are subject to availability.

Optional special private vehicles available upon request.

Copies of your passports are required in advance to issue port permits (if needed).

You need to take your passport or a good quality photocopy of it with you.

Reservations made less than 20 working days before the start of the service may be subject to change.

Your booking is confirmed only upon the provision of 50% prepayment.

Using sufficient amount of sun protection lotion is essential for avoiding sun burn.