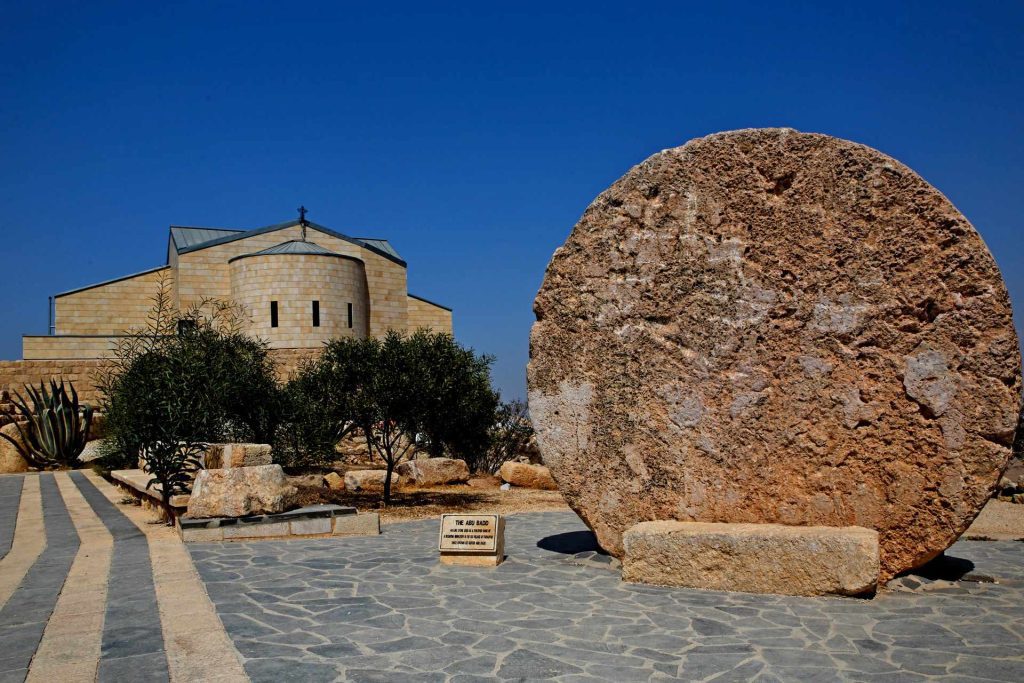 Welcome to the exciting Jordan First Time Tour, which has been skillfully designed to guarantee an amazing tour across this ancient country's riches.
Your incredible journey begins on Day 1 when we cordially welcome you from any place in Jordan and take you to the timeless city of Petra. As you enter a realm of architectural wonders and rich tradition, get ready to be astounded. In your opulent overnight lodging, relax and revitalize while looking forward to the wonders that lie ahead.
Day 2 reveals a tapestry of historical splendors. After a delicious breakfast, we begin our adventure through time with a visit to Jerash (Gerasa). This fascinating metropolis, long known as the Land of Gilead, provides a taste of the Roman Decapolis' splendor. Stroll around its well-preserved theaters, temples, churches, and colonnaded streets, listening to the sounds of the past. From there, we make our way down to the majestic Ajloun Castle, an Islamic military bastion that bears witness to Jordan's rich medieval past. Our next stop is Umm Qais, a beautiful city made of black basalt. Enjoy spectacular panoramic views of Lake Tiberias and the Golan Heights before returning to Amman for a relaxing overnight stay.
Day 3 starts with an exploration of Amman, the capital of Jordan. Learn more about Amman's intriguing history by visiting the Amman Citadel, a majestic stronghold perched on a hill. Explore the treasures at the Archeological and Jordanian Museums to immerse yourself in the rich tapestry of Jordan's cultural past. The magnificent eastern desert is our next stop on our journey, where three desert castles serve as memories of bygone ages. Be enchanted by the intricate architecture of Qasr Al-Harranah and the UNESCO-listed Qusayr Amra, as well as the age-old allure of Qasr al-Azraq, which played an important role in the Arab Revolt. As the day draws to a close, we return you to your Amman hotel, where luxury and relaxation await.
Prepare for a day of magic and natural wonders on Day 4. We begin our historical pilgrimage at Madaba, which is home to the famed mosaic map of Jerusalem and the Holy Land within the Greek Orthodox Church of St. George. Explore the Madaba Archaeological Park, where ancient civilizations' relics tell their story. Ascend Mount Nebo in Moses' footsteps and be fascinated by the magnificent vistas that reach all the way to the Holy Land and the Dead Sea.
Catch a sight of Jerusalem, Jericho, and Bethlehem on the horizon if the weather permits. Descend to the lowest place on Earth and immerse yourself in the Dead Sea's healing embrace. Allow its mineral-rich waters to embrace you as you float weightlessly in a therapeutic mud bath. Our journey continues to Dana Village, where the breathtaking panoramas of the Dana Natural Reserve open before your eyes. Before arriving at the intimidating Shoubak Castle, we will explore the beauty of the ancient hamlet. As the day comes to an end, we bring you to your accommodation in Petra, where excitement for the next day's trip remains.
Day 5 begins with the uncovering of Petra, an archaeological wonder at the core of Jordan's heritage. Prepare for an immersive experience as you go through the small Siq, a path that leads to the renowned Treasury, a beautiful tribute to the Nabateans' architectural skill. Allow yourself to be fascinated by the Nabatean Theater, Royal Tombs, Roman Road, Great Temple, Temple of the Winged Lion, and Basin, all of which give a look into Petra's famous history. As the day comes to an end, we return you to the main gate, where your vehicle awaits to take you to your accommodation in Petra, where dreams become true.
Day 6 allows you to explore even deeper into Jordan's marvels. We start the day with a visit to Little Petra, a magnificent predecessor to the grandeur of its greater cousin. Explore Beer Al Arayes, the Markets, and the Siq al Bareed, uncovering the hidden riches of Nabatean Quest homes and Temples. We then travel to the magnificent desert environment of Wadi Rum. Discover the mysteries of Lawrence Spring, the intriguing Khazali Canyon, old inscriptions that whisper tales of the past, and the breathtaking sand dunes that extend as far as the eye can see via 4×4. As the sun sets on this unforgettable day, we transport you to your hotel in Amman, where you may reflect on the events of the day.
This remarkable adventure concludes on Day 7. Enjoy your last moments in Jordan before we say goodbye. We drive you to Amman Queen Alia Airport, assuring a smooth departure and preserving the memories made during your Jordan First Time Tour. May the echoes of this extraordinary event reverberate throughout you, imprinting Jordan's beauty and legacy in your heart for all time.
Begin your Jordan First Time Tour and immerse yourself in a world of delights that will leave an unforgettable impact on your spirit. Allow Jordan's riches to reveal themselves as you submit to its mesmerizing embrace.
Amman, Amman Exploration, History, Fortresses, Dead Sea, Madaba, Nebo, Karak, Petra, Wadi Rum, Aqaba, Wadi Rum, Petra visitor center, The Siq, The Treasury, Facades Streets, The Theater, The Royal Tombs, Petra Church, The City Centre, Roman Road, Petra Basin.
Pickup from any place in Jordan and drop off.

Transfers by air-conditioned vehicle.

English-speaking guide.

Entrance fees to the sites.

Meals.

6 – night accommodation 
The program does not include:
Personal travel Insurance expenses.

Tips / gratuities.

Government tax, Value Added Tax (VAT), or compulsory charges introduced after publication.

Optional excursions and activities (are subject to availability).

Any beverages with meals, unless mentioned and upon request.

Carriages and camel rides.

Extra costs due to unanticipated changes in the itinerary for reasons beyond our control.

Any other items not listed in the "includes".
Optional activities are subject to availability.

Optional private or onsite local guides.

Guides in languages other than English are available upon request and subject to availability.

Optional special private vehicles are available upon request
The itinerary may change due to unanticipated circumstances, factors beyond our control, or at the guide's discretion.
The time frame for this tour is approximate and subject to change according to the client's preference.

The tour itinerary is subject to change due to factors beyond our control and event of unforeseen circumstances or at the guide's discretion.

In the event of an increase in fuel prices, Via Jordan Travel & Tours reserves the right to raise the prices for its services without prior notice.

Optional excursions and activities are subject to availability.

Optional special private vehicles available upon request.

Copies of your passports are required in advance to issue port permits (if needed).

You need to take your passport or a good quality photocopy of it with you.

Reservations made less than 20 working days before the start of the service may be subject to change.

Your booking is confirmed only upon the provision of 50% prepayment.

Using sufficient amount of sun protection lotion is essential for avoiding sun burn.