Biblical One Day Tour in Amman and Salt, Jordan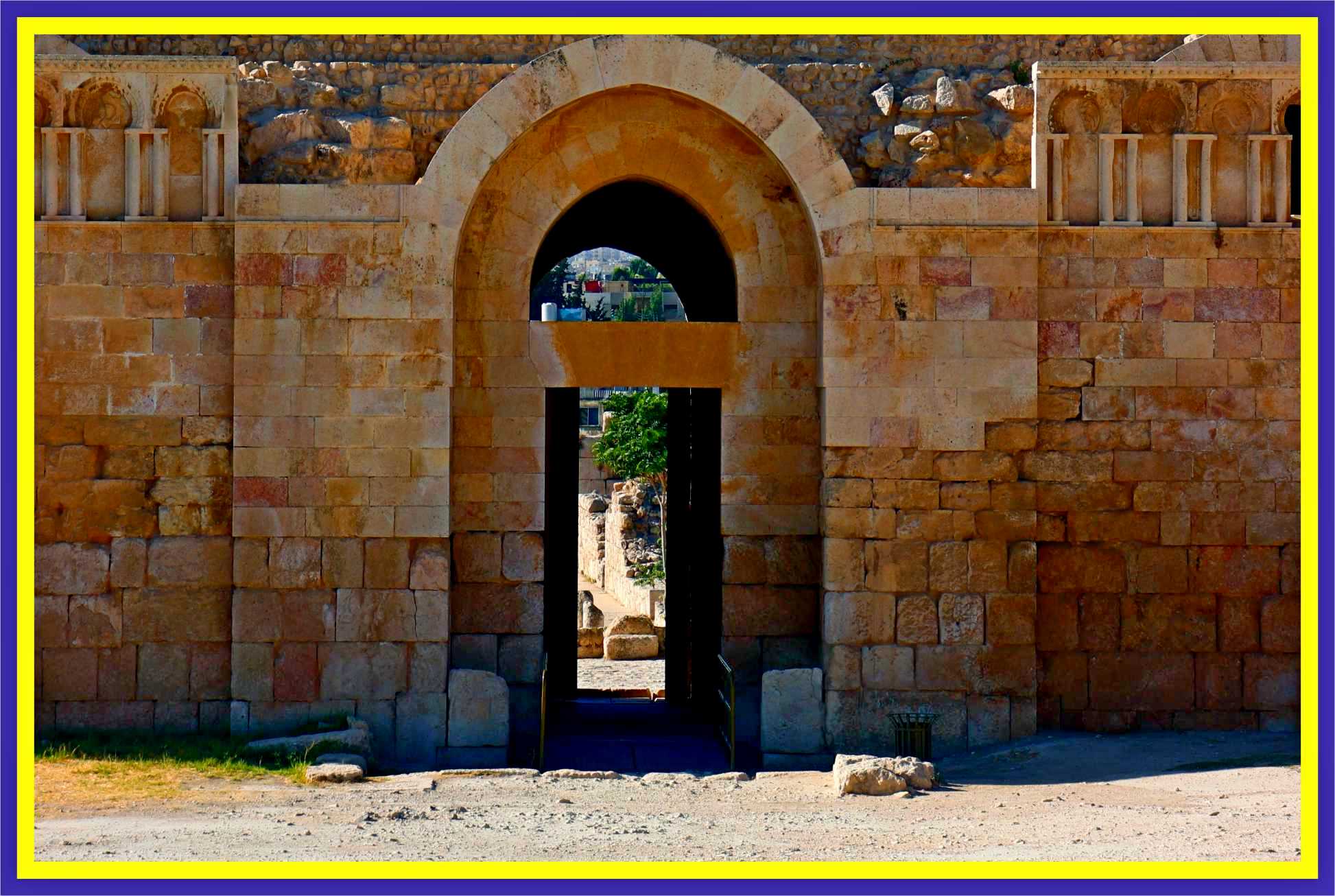 This tour takes you on a remarkable journey through history and spirituality immersing you in this ancient land's rich tapestry of biblical heritage, archaeological treasures, and colorful folklore.
The journey begins from your lodging in Amman, from where we will drive to the Citadel, a historical location where you will follow in the footsteps of generations who have stared upon the city's awe-inspiring vistas. The Amman Citadel is a living witness to human civilization's lasting spirit, providing a remarkable connection to biblical times.
Your tour continues as you explore the Jordan Archaeological and Folklore Museums. These knowledge repositories bring the past to life via ancient artefacts, allowing you to obtain a better grasp of the biblical narratives that have formed the region.
The excursion continues with a visit to the Roman Theatre, an architectural marvel that reflects the Roman Empire's grandeur. Imagine the stories and lectures that were once exchanged within these mediaeval walls as you sit amid the ancient stones.
Explore the center of both old and new Amman, where tradition and innovation live together. Explore the colorful Old Market, where you can interact with local traders and sample Jordanian cuisine while taking in the sights and sounds of this busy cultural hub.
Our journey concludes at the City of As Salt, where you will see the tombs of Jacob's sons Jad and Asher. These graves provide witness to the biblical patriarchs' ongoing influence and significance in the region's history.
As we reach the grave and shrine of Job, the wealthy and upright man from the Land of Uz, our tour takes a spiritual turn. This holy spot encourages contemplation and thought on the timeless themes of faith, persistence, and divine providence.
Following that, you'll get the opportunity to pay your respects at the grave and shrine of the prophet Jethro, Moses' father-in-law. While enjoying the tranquility of this spiritual refuge, you may connect with the crucial biblical tale of Moses and the Ten Commandments.
This Biblical One Day Tour in Amman and Salt provides a once-in-a-lifetime opportunity to delve into the connected storylines of history, faith, and culture. Each venue has been meticulously chosen to create a fascinating and rewarding experience as you uncover the significant links between the biblical past and modern-day Jordan.
Join us on an incredible tour to explore the tremendous significance of these biblical locations in Jordan's heart. This excursion is more than an adventure; it is an immersion into a timeless land's spiritual and historical richness.
Historical Heritage, Ancient Exploration, Sacred Sites, Cultural Immersion, Expert Guides, Spiritual Journey, Jordanian Treasures, Archeological Wonders, Modern Amman, Biblical Landmarks.
Pickup from any place in Jordan and drop off.

Transfers by air-conditioned vehicle.

English-speaking guide.

Entrance fees to the sites.

Lunch.
The program does not include:
Personal travel Insurance expenses.

Tips / gratuities.

Government tax, Value Added Tax (VAT), or compulsory charges introduced after publication.

Optional excursions and activities (are subject to availability).

Any beverages with meals, unless mentioned and upon request.

Carriages and camel rides.

Extra costs due to unanticipated changes in the itinerary for reasons beyond our control.

Any other items not listed in the "includes".
Optional activities are subject to availability.

Optional private or onsite local guides.

Guides in languages other than English are available upon request and subject to availability.

Optional special private vehicles are available upon request
The itinerary may change due to unanticipated circumstances, factors beyond our control, or at the guide's discretion.
The time frame for this tour is approximate and subject to change according to the client's preference.

The tour itinerary is subject to change due to factors beyond our control and event of unforeseen circumstances or at the guide's discretion.

In the event of an increase in fuel prices, Via Jordan Travel & Tours reserves the right to raise the prices for its services without prior notice.

Optional excursions and activities are subject to availability.

Optional special private vehicles available upon request.

Copies of your passports are required in advance to issue port permits (if needed).

You need to take your passport or a good quality photocopy of it with you.

Reservations made less than 20 working days before the start of the service may be subject to change.

Your booking is confirmed only upon the provision of 50% prepayment.

Using sufficient amount of sun protection lotion is essential for avoiding sun burn.