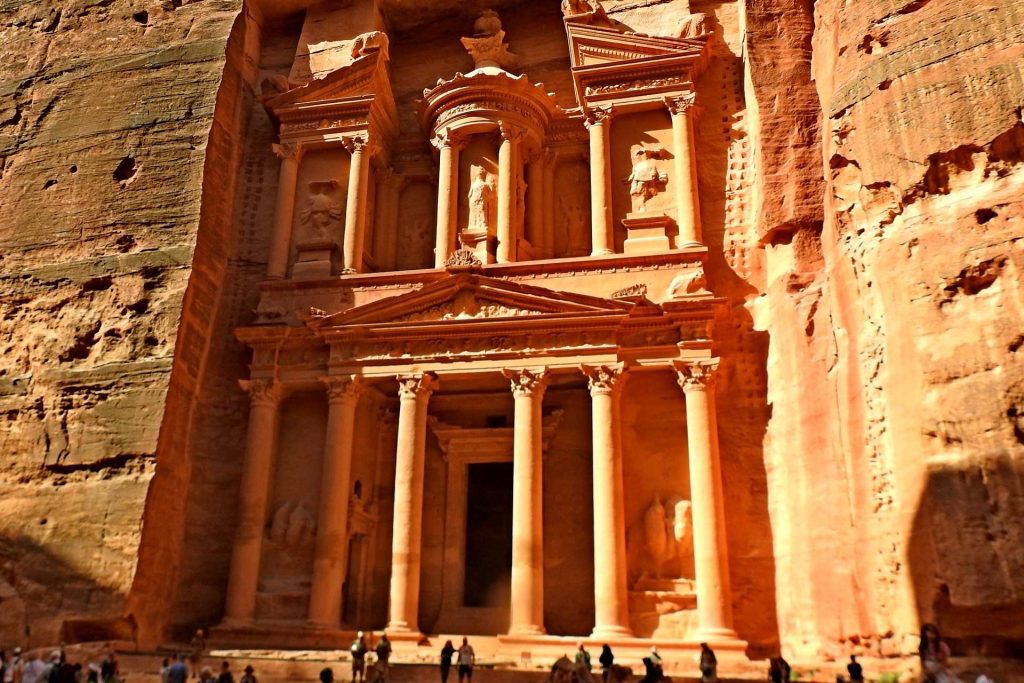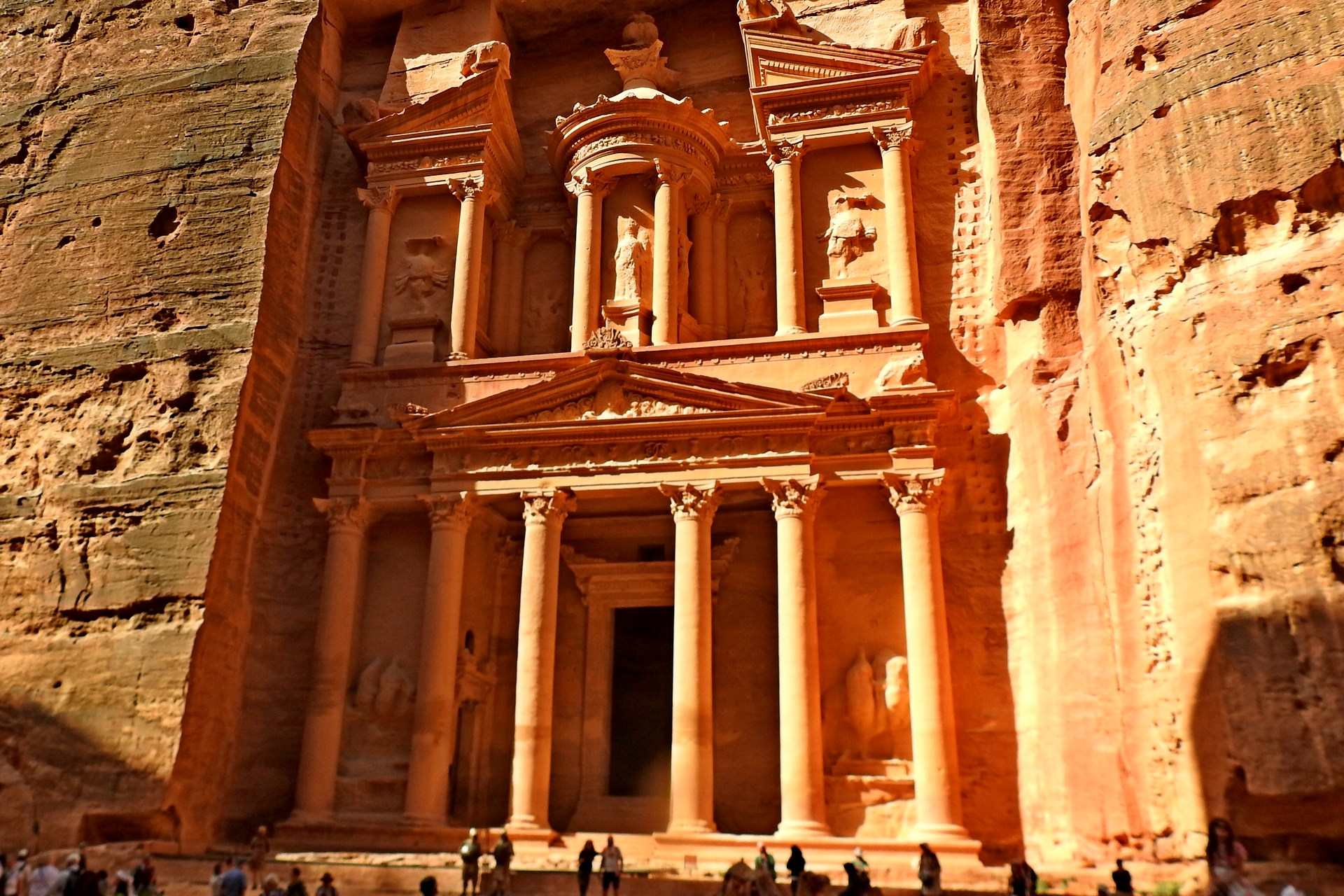 Set off on a beautiful journey to Jordan's renowned city of Petra with our inspiring "Day Tour to Petra" experience. Prepare to be transported back in time as you enter the heart of this ancient marvel, where history, culture, and beautiful architecture combine to offer an experience unlike any other.
As you step into the spectacular Siq, a magnificent canyon that weaves its way over high sandstone cliffs, you are overcome with amazement. Views of the famed Treasury, its ornate façade carved into the rock face teasing you with a taste of the majesty that awaits within, are available, and you can feel the weight of history in the air.
Prepare to be amazed by Petra's majesty as you emerge from the Siq. Behold the magnificent Al-Khazneh, the Treasury, in all its splendor, its rose-colored walls towering tall as a tribute to the ancient Nabateans' creativity and artistry. Allow your eyes to roam and explore an abundance of treasures that await you at every turn, from the elaborately carved tombs and temples to the old Roman theater, each construction a witness to the rich history and lively culture that once lived in this wonderful city.
Explore Petra's hidden nooks and uncover its mysteries to immerse yourself in the colorful tapestry of its past. Follow the ancient routes that snake through the city, where each step is a tribute to the Nabatean people's long history.
Your adventurous spirit will lead you as you walk beyond the common routes, uncovering lesser-known riches and hidden jewels that only the most daring explorers come across.
Enjoy the old city's winding streets, where every corner hides a tale waiting to be found, and then indulge your senses with a delicious lunch, tasting Jordanian cuisine in the midst of stunning surroundings before returning to your lodgings.
Join us at Via Jordan Travel & Tours for an exciting Day Tour to Petra, where history comes life and the spirit of adventure flourishes.
Allow our skilled guides to accompany you on a trip of discovery where ancient wonders and modern marvels collide to create an experience that will leave an unforgettable impact on your spirit. Immerse yourself in the timeless beauty and rich legacy of Petra, a tribute to humanity's incredible achievements.
Amman, Amman Exploration, History, Fortresses, Dead Sea, Madaba, Nebo, Karak, Petra, Wadi Rum, Aqaba, Wadi Rum, Petra visitor center, The Siq, The Treasury, Facades Streets, The Theater, The Royal Tombs, Petra Church, The City Centre, Roman Road, Petra Basin.
Pickup from any place in Jordan and drop off.

Transfers by air-conditioned vehicle.

English-speaking guide.

Entrance fees to the sites.

Lunch in Wadi Mousa.
The program does not include:
Personal travel Insurance expenses.

Tips / gratuities.

Government tax, Value Added Tax (VAT), or compulsory charges introduced after publication.

Optional excursions and activities (are subject to availability).

Any beverages with meals, unless mentioned and upon request.

Carriages and camel rides.

Extra costs due to unanticipated changes in the itinerary for reasons beyond our control.

Any other items not listed in the "includes".
Optional activities are subject to availability.

Optional private or onsite local guides.

Guides in languages other than English are available upon request and subject to availability.

Optional special private vehicles are available upon request
The itinerary may change due to unanticipated circumstances, factors beyond our control, or at the guide's discretion.
The time frame for this tour is approximate and subject to change according to the client's preference.

The tour itinerary is subject to change due to factors beyond our control and event of unforeseen circumstances or at the guide's discretion.

In the event of an increase in fuel prices, Via Jordan Travel & Tours reserves the right to raise the prices for its services without prior notice.

Optional excursions and activities are subject to availability.

Optional special private vehicles available upon request.

Copies of your passports are required in advance to issue port permits (if needed).

You need to take your passport or a good quality photocopy of it with you.

Reservations made less than 20 working days before the start of the service may be subject to change.

Your booking is confirmed only upon the provision of 50% prepayment.

Using sufficient amount of sun protection lotion is essential for avoiding sun burn.