Day Tour to Madaba, Mt. Nebo, and Shoubak Castle
Discover the beauty and history of Jordan with our day tour to Madaba, Mt. Nebo, and Shoubak Castle!
Begin your tour at Madaba, the "City of Mosaics." Discover the historic mosaics of St. George's Church, including the famous 6th-century mosaic map of the Holy Land. Visit artisan workshops and eat traditional Jordanian food to immerse yourself in the local culture.
Go to Mt. Nebo next, where Moses is claimed to have viewed the Promised Land. Visit the old church and monastery for stunning views of the Jordan Valley and the Dead Sea. Read about the site's intriguing history and its significance in Christianity.
Next, see the magnificent Shoubak Castle, commonly known as Montreal. This Crusader fortress from the 12th century was once a bastion of the Kingdom of Jerusalem and played an important part in fights between Crusaders and Muslims. Learn about the castle's fascinating history while exploring its stunning fortifications.
Don't miss out on this once-in-a-lifetime opportunity!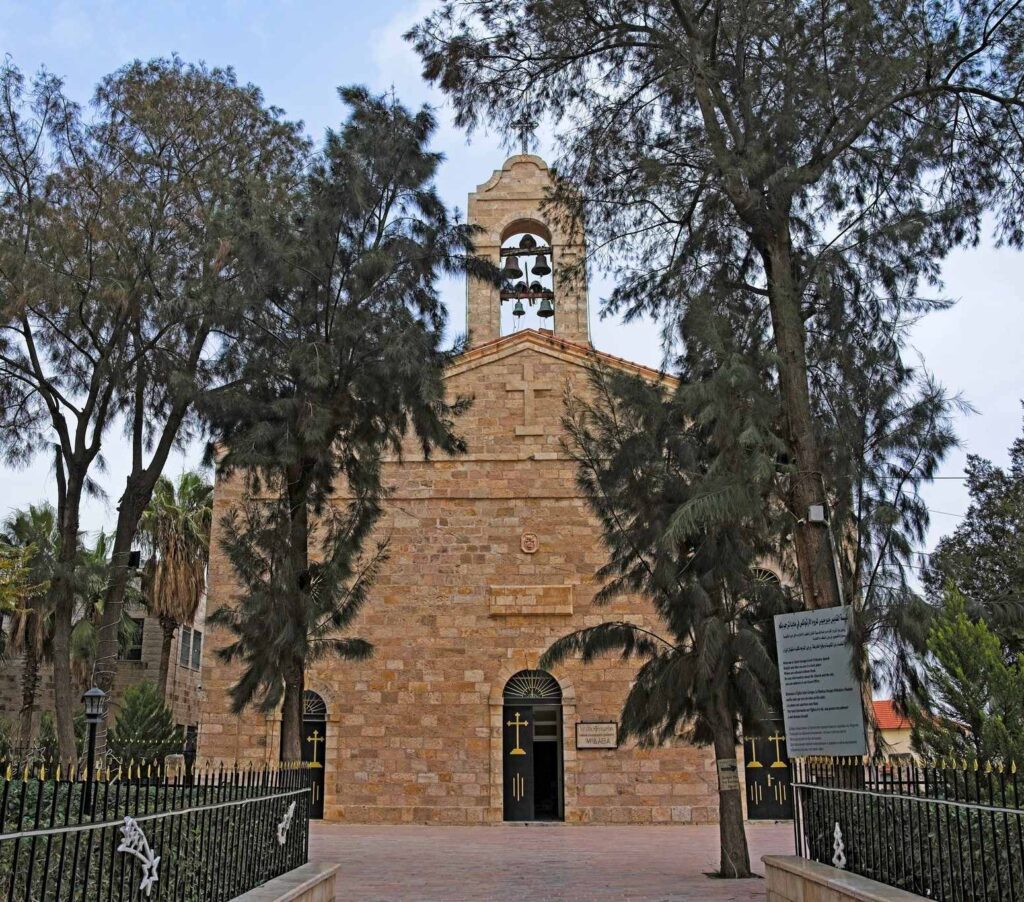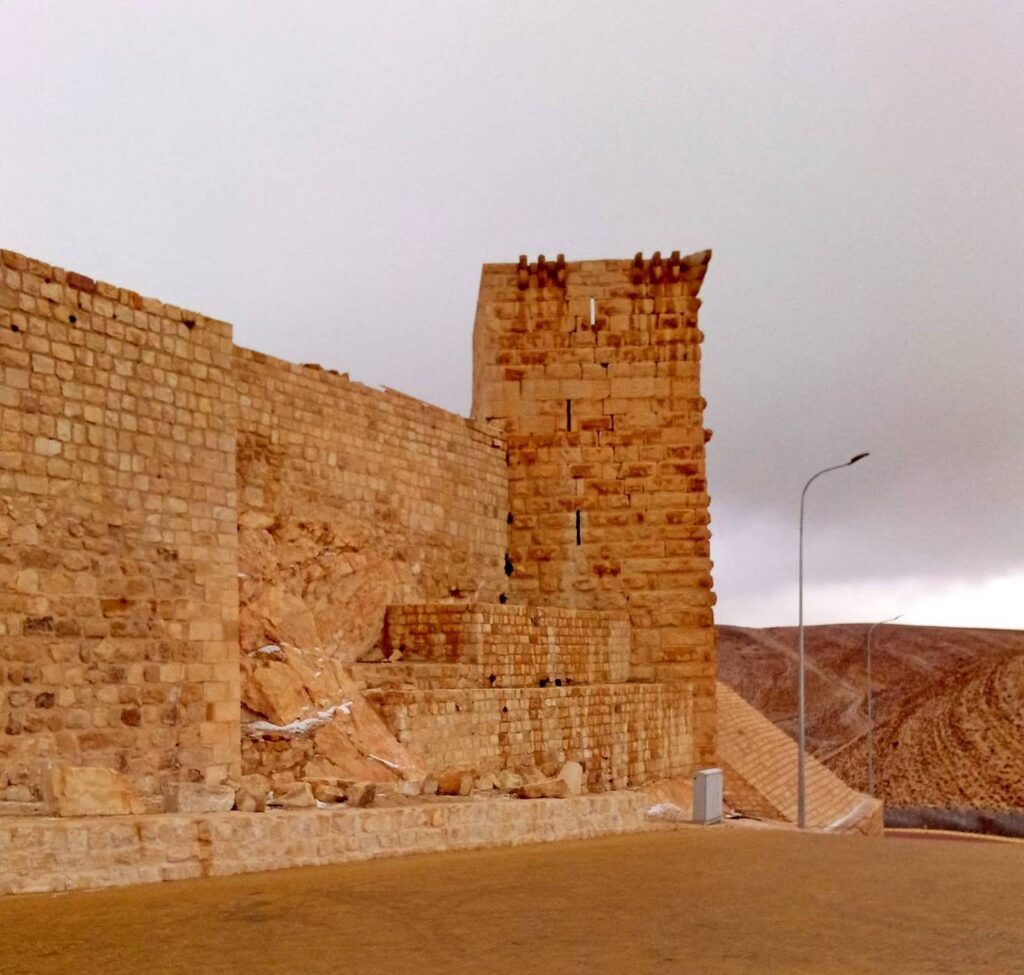 8:00 a.m. – Pick up from your lodging. 
9:00 a.m. – Arrive in Madaba and visit the Church of St. George to see the famous Holy Land mosaic map and other historic mosaics.
10:30 a.m. – Tour local handcraft workshops and dine on traditional Jordanian food.
12:00pm – Leave Madaba for Mt. Nebo.
1:00 p.m. – See the ancient church and monastery on Mt. Nebo, which offers breathtaking views of the Jordan Valley and the Dead Sea.
2:30pm – Leave Mount. Nebo for Shoubak Castle.
4:00 p.m. – Arrive to Shoubak Castle and explore the site's remarkable fortifications and history.
5:30 p.m. – Leave Shoubak Castle and return to Amman.
7:00 p.m. – Arrival back to your accommodation.
Please keep in mind that this schedule is subject to change dependent on traffic, weather, and other considerations. In addition, the sequence of the locations visited may be altered to meet logistical concerns.
Amman, Mt. Nebo, Archaeological Museum, St. George Church, Madaba, Shoubak Castle
Private tours with English-speaking guides are arranged and set at any date and time and anybody can book it. French, German, Spanish, and Russian-speaking guides are subject to request and availability.
Meet and pick up from your hotel in Amman.

Transfers by modern a / c vehicles .

Entrance fees to the sites.

Lunch.

A bottle of mineral water for each person inside the vehicle.

Services of English-speaking guide.
The program does not include:
Personal travel Insurance expenses.

Tips / gratuities.

Government tax, Value Added Tax (VAT), or compulsory charges introduced after publication.

Optional excursions and activities (are subject to availability).

Any beverages with meals, unless mentioned and upon request.

Carriages and camel rides.

Extra costs due to unanticipated changes in the itinerary for reasons beyond our control.

Any other items not listed in the "includes".
Optional activities are subject to availability.

Optional private or onsite local guides.

Guides in languages other than English are available upon request and subject to availability.
In winter, the weather in Amman can be cold, therefor warm clothing is required.

From the summer sun, you need to protect yourself with hats, sunscreen lotion, loose and cool clothes in summer.
Madaba, Mt. Nebo, and Shoubak Castle are spread across a large territory at various locations and altitudes, so good walking shoes are recommended.
A reasonable amount of walking is required.
The itinerary may change due to unanticipated circumstances, factors beyond our control, or at the guide's discretion.
The time frame for this tour is approximate and subject to change according to the client's preference.

The tour itinerary is subject to change due to factors beyond our control and event of unforeseen circumstances or at the guide's discretion.

In the event of an increase in fuel prices, Via Jordan Travel & Tours reserves the right to raise the prices for its services without prior notice.

Optional excursions and activities are subject to availability.

Optional special private vehicles available upon request.

Copies of your passports are required in advance to issue port permits (if needed).

You need to take your passport or a good quality photocopy of it with you.

Reservations made less than 20 working days before the start of the service may be subject to change.

Your booking is confirmed only upon the provision of 50% prepayment.

Using sufficient amount of sun protection lotion is essential for avoiding sun burn.