Aqaba, located on Jordan's southern point, has long been a center of civilization and trade. Because of its strategic location at the crossroads of old commerce routes, it attracted merchants, adventurers, and conquerors from all over the world, leaving an unmistakable impact on its history. Aqaba has seen various civilizations emerge and fall throughout the years, each leaving its mark on its landscape and culture. Aqaba remained a prized possession from the Roman Empire through the Islamic Caliphates, a testament to its strategic importance and abundance of wealth.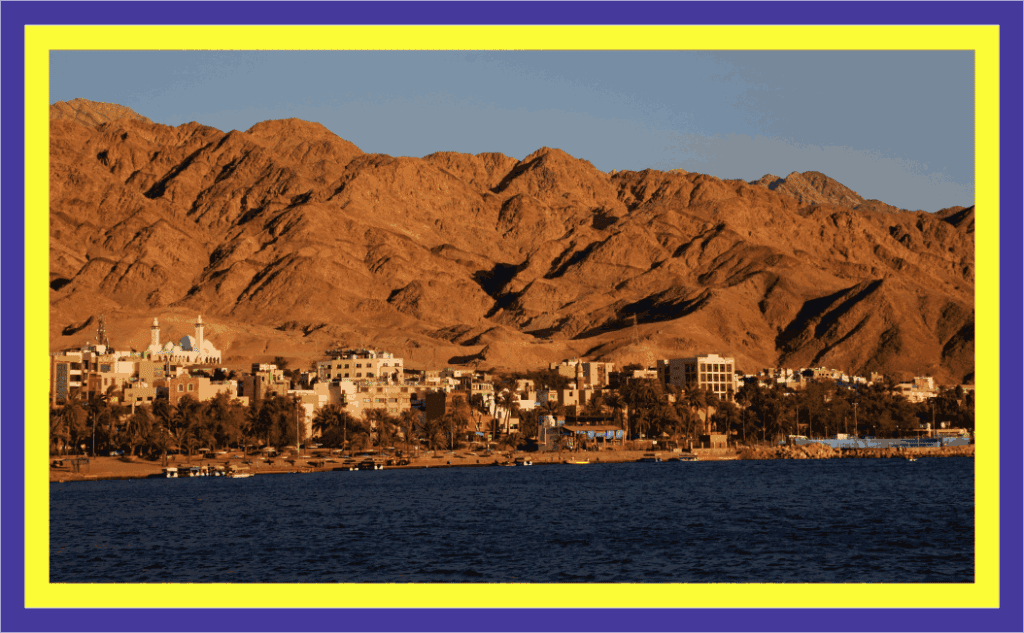 Aqaba, located on Jordan's southern coast, attracts visitors with its magnificent surroundings and rich cultural legacy. The journey to this seaside refuge is as smooth as the gentle waves that embrace its shores, with a variety of alternatives to begin your voyage of exploration.
A spectacular sail across the Red Sea is also an opportunity for the daring explorer. Aqaba has a thriving port that welcomes cruise ships and yachts from all over the world. Sail over the turquoise waves, enchanted by the breathtaking coastline scenery and the promise of a place rich in history and wonder.
Enjoy the Jordanian cuisine, which is a celebration of history and creativity, with traditional recipes passed down through generations to preserve the essence of the country's rich cultural legacy. Each meal is a taste symphony, a bright mosaic of spices, herbs, and local vegetables that dances on your tongue and thrills your senses.
Explore the archaeological site to learn about Ayla's rich cultural legacy. Discover items that provide insights into the daily lives of those who formerly trod these streets. Discover the trade routes that linked faraway regions, transforming Ayla into a melting pot of cultures, ideas, and commodities.
Allow the skilled guides to reveal the hidden secrets of this intriguing place as you walk around the remains. Pay close attention as they share enthralling tales and historical insights, presenting a vivid representation of the past and sparking your interest.


Aqaba's gorgeous beaches, kissed by the Red Sea's crystal-clear waves, provide an oasis of peace where time seems to stop still. As you go down the beach, feel the lovely powdery sand under your toes, the calm waves whispering tales of ancient marine legends.
Enjoy moments of pure relaxation while lounging on plush beach mattresses and gazing out at the turquoise skyline. Allow the soothing embrace of the sun to wrap you as you submit to the rhythm of the water, feeling your cares melt away with each passing tide.
Exhilarating water activities will spark the soul of those looking for a bit of adventure. Feel the wind in your hair as you ride a jet ski over the sea, or harness the wind's strength with exciting kiteboarding. Whether you want to fly above the waves on a parasail or take a thrilling banana boat ride, Aqaba's beachside playground has something for everyone.