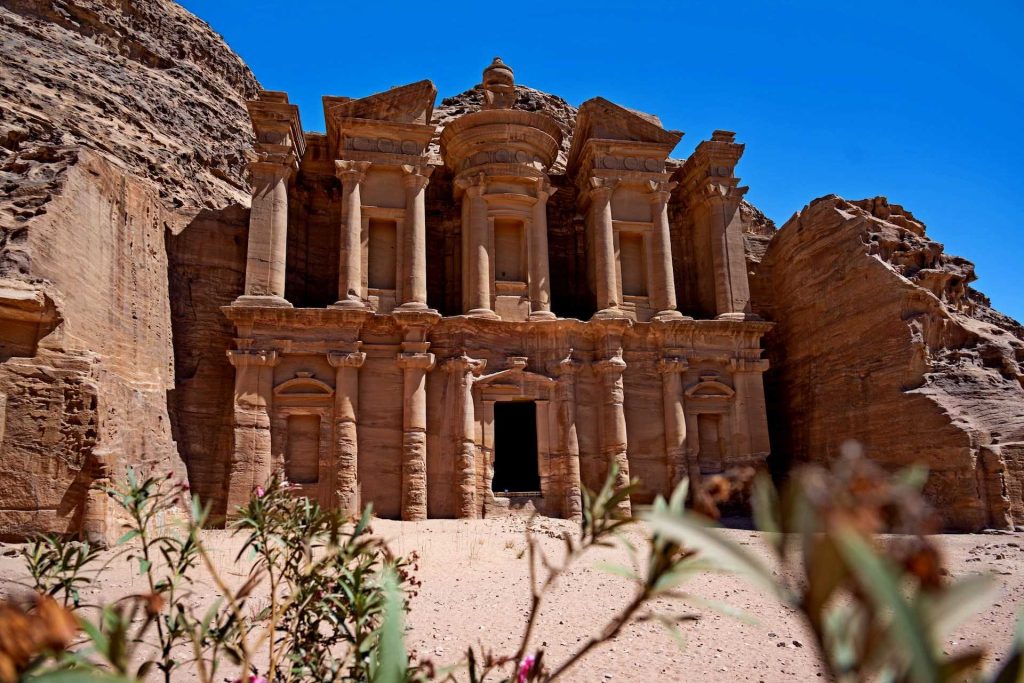 Take a trip back in time with our memorable day tour to Petra from the port of Aqaba. This is a fantastic opportunity for sea travelers to visit one of the world's most beautiful and awe-inspiring ancient towns.
Our vacation begins with a relaxing drive from the port of Aqaba via Jordan's magnificent desert scenery. You'll be charmed by the stunning vistas of the mountains and valleys along the route, and you'll learn about the region's history from our expert guides.
The spectacular splendor of the red rock cliffs that rise above us will take your breath away as we reach the ancient city of Petra. We'll spend the day touring this fascinating city's stunning architecture and awe-inspiring ruins, from the famed Treasury to the majestic Monastery.
Your knowledgeable guides will take you on a historical trip, revealing the interesting stories behind each of the city's sites and answering any questions you may have.
After a day of exploring, we'll retreat to a pleasant hotel in Petra for the night. You'll have time to relax and rejuvenate before returning to Aqaba the next day.
Our day tour to Petra from Aqaba's port is the ideal opportunity to explore one of the world's most spectacular ancient cities. Don't pass up the opportunity to discover this amazing place with our educated guides and nice lodgings.
Book your vacation today and discover the enchantment of Petra for yourself!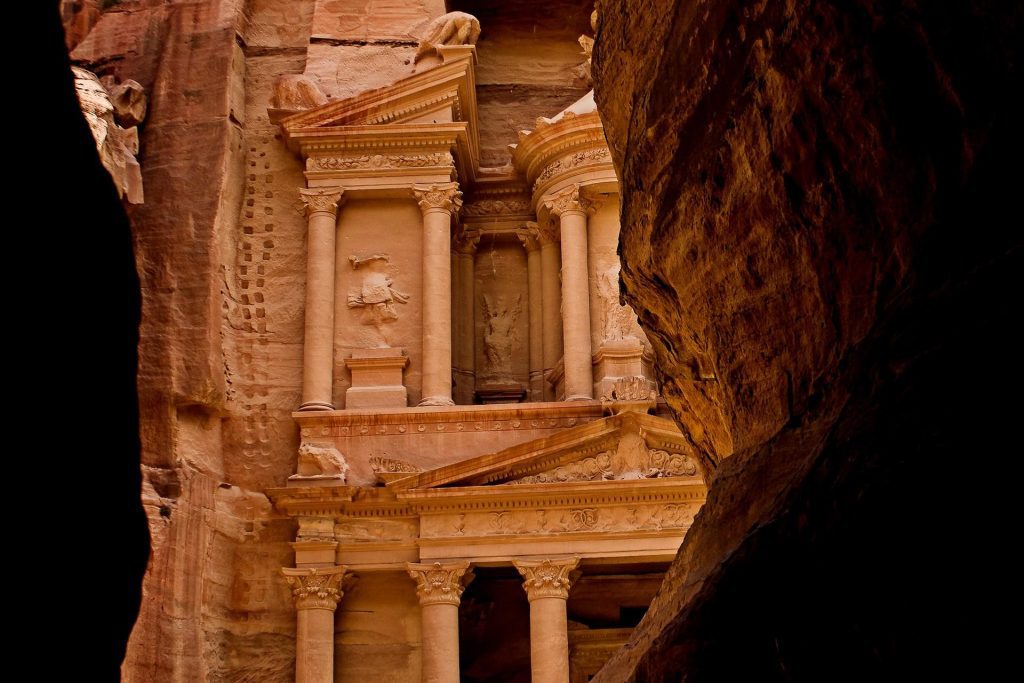 Petra visitor center, The Siq, The Treasury, Facades Streets, The Theater, The Royal Tombs, Petra Church, The City Centre, Roman Road and Petra Basin..
Day 1:
08:00 AM: Pick up from the port of Aqaba and depart for Petra.
10:00 AM: Arrive at Petra and begin the tour.
10:00 AM – 2:00 PM: Explore Petra's famous landmarks, including Siq, Treasury, Amphitheatre, and other fascinating ruins with an expert guide.
03:00 PM – lunch at the local restaurant.
04:00 PM: Check-in to a comfortable hotel in Petra and enjoy free time to relax or explore the area on your own.
Day 2:
Start your own trip the next morning in Petra Park, with choices to climb to the High Place of Sacrifice and/or ascend to the Monastery, as well as the Treasury View Point and/or Khubtha Trail.
Allow time to take photos and explore the Royal Tombs before returning to Petra's main gate to meet your transport and return to Aqaba to your ship.
Pickup from any place in Aqaba city.

All sightseeing and transfers by modern a / c vehicles according to number of persons.

Entrance fees for 2 days to Petra park. 

1-night accommodation in Petra.

Lunch at a local restaurant in Petra.

Horseback ride of 800 meters from Petra Park's main gate to the Siq's entrance

Mineral water per person inside the vehicle.

Services of English-speaking guides.

The program does not include:

Personal travel insurance and personal expenses.

Government Tax, Value Added Tax (VAT), or compulsory charges introduced after publication.

Optional excursions and activities (are subject to availability).

Any beverages with meals, unless mentioned and upon request.

Tips / gratuities to the guide and drivers.

Carriages and camel rides.

Extra costs due to unanticipated changes in the itinerary for reasons beyond our control.

Anything not listed in the "includes".
The tour itinerary is subject to change due to factors beyond our control and event of unforeseen circumstances or at the guide's discretion.
In the winter, bring warm clothes, caps, and water. In summer season, wear loose or cool clothing, caps, and suntan lotion.
Petra sites are spread out across a large region at various heights and places, thus a comfortable walking shoe is required.
The walk from the Visitor Center to the Basin is at least 4.2 kilometers (2.6 miles), and it is the same distance back to the Main Gate.
Optional activities are subject to availability.

Optional private or onsite local guides.

Lunch is included and could be excluded upon request.

Optional special private vehicles available on request.
This tour does not require special equipment.

Please keep in mind that this schedule is only a recommendation and that it can be modified based on your preferences and time restrictions. Also, timeframes may change due to traffic and other external variables or at the guide's discretion.

In the event of an increase in fuel prices, Via Jordan Travel & Tours reserves the right to raise the prices for its services without prior notice.

Optional special private vehicles available upon request.

Reservations made less than 20 working days before the start of the service may be subject to change.

Your booking is confirmed only upon the provision of 50% prepayment.